In order to make the Richmond Pledge to End Racism something that becomes an integral part of our daily lives, we've designed a workshop for signers of the pledge to reflect, learn, and practice how to develop and maintain this commitment.  We are taking this workshop virtual for the first time, utilizing Zoom to engage leaders, facilitators, and participants in conversation and discovery.
Goals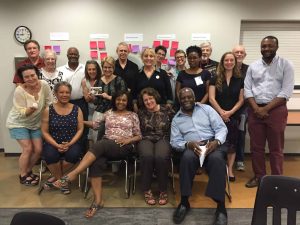 The primary goal of this workshop is to develop confidence in our abilities to:
Integrate the Richmond Pledge into our daily lives
Recognize and challenge systemic racism
Confront racism and bias in our everyday lives, and
Take leadership in ending racism in our community, our culture, and our lives
As part of the workshop, participants develop a community of support and an understanding of how to use support in deepening our work in building a just and equitable multicultural world.
Who's This Class For?
For people who live in the Greater Richmond, VA area who have:
engaged in other anti-racism/multiculturalism training. This workshop is designed to take your understanding and your competency to a deeper level, connecting you with other community activists.
never taken a class about racism. This workshop will challenge you to invest in and deepen your learning so you can put yourself on the road to intercultural competence.
If you're not from the Greater Richmond area, contact us about your interest and we can talk about how you can bring the Pledge to your community.
WE INVITE YOU TO JOIN US ON THIS JOURNEY!
Participation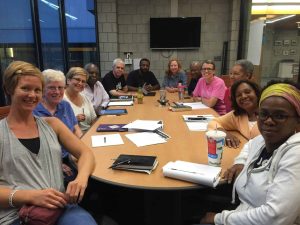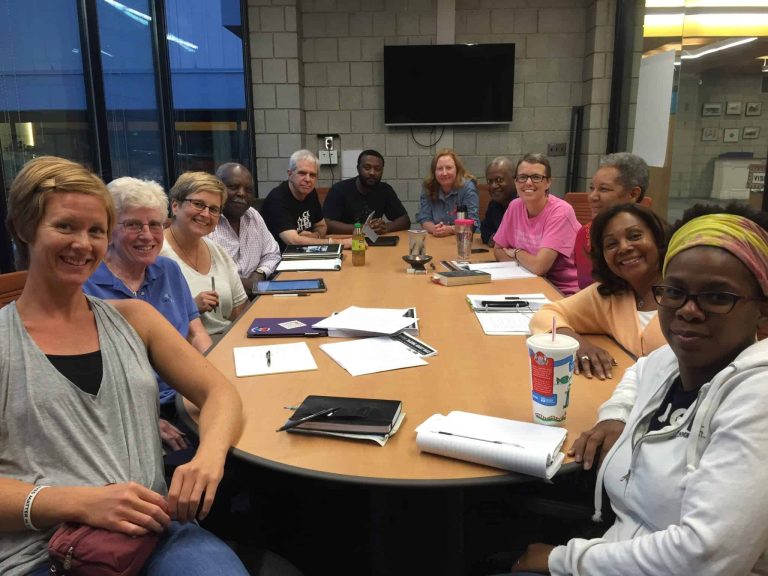 Participants are asked to commit to being present at ALL SIX SESSIONS (approximately 12 hours of large and small group work) and complete various reading/viewing assignments both in preparation for the first session as well as between sessions. After you register, you'll receive an email with information about pre-workshop resources.
The Living the Pledge workshops are led by trained leaders and small group facilitators. If you're interested in becoming a small group facilitator, the first step is to complete the Living the Pledge workshop.
Questions?
If you have questions about the workshop, feel free to send us an email or complete our online inquiry form.
NOTE: You only have to order "tickets" for one event below to be registered for the entire six-part series. However, we do expect you to attend all six sessions. Thanks!
Upcoming Workshops & Trainings