The Richmond Pledge to End Racism, based on the Birmingham Pledge, is a personal commitment to work on ourselves and with others throughout the Greater Richmond area to address racism in all its form.
The Living the Pledge Workshop is a 12-hour workshop designed to give participants confidence in their ability to talk about and confront racism wherever it lives.   Currently, it is offered as a 6-week series via Zoom.  Add your name to our waitlist to get notified when our next workshop will be offered.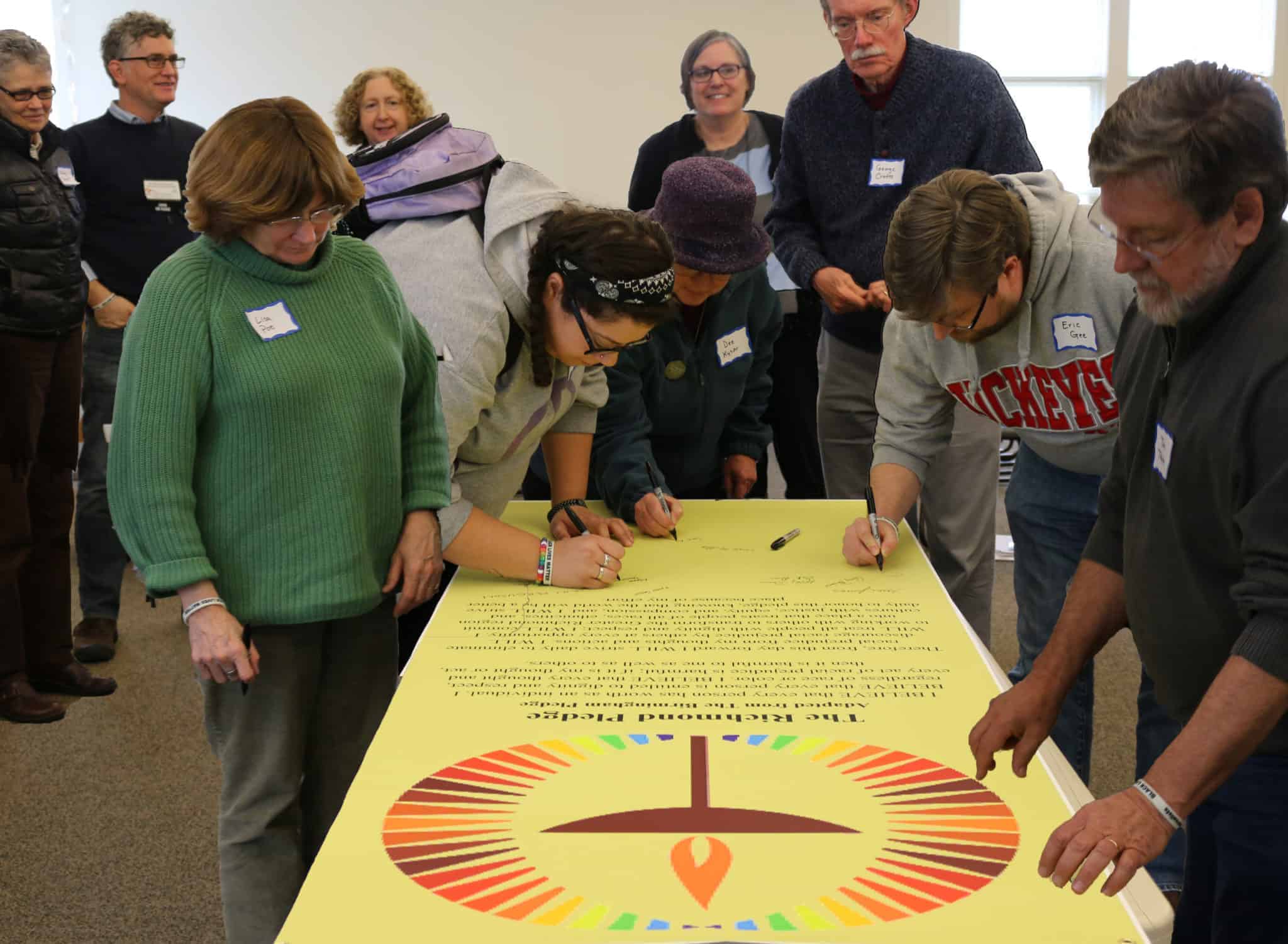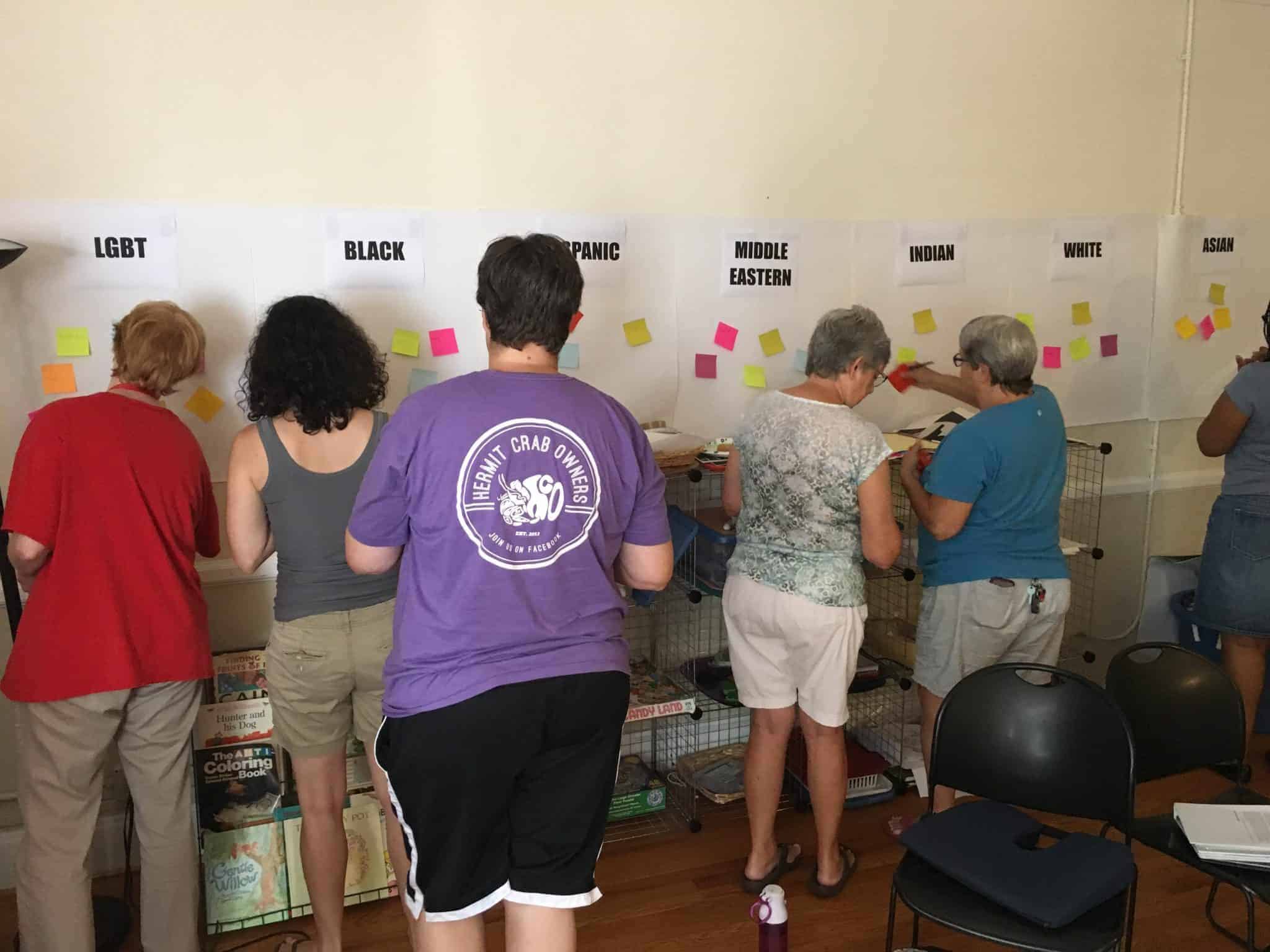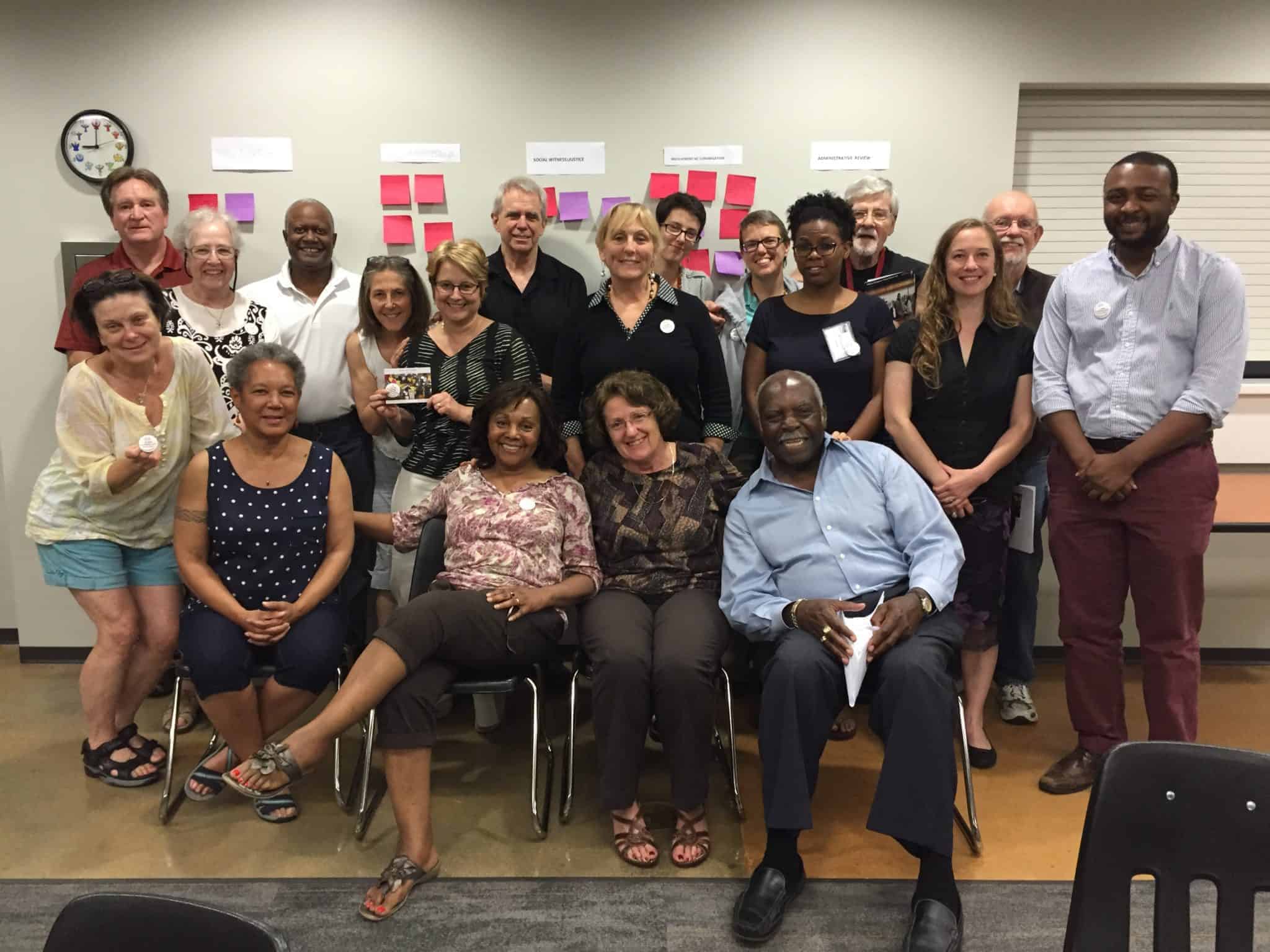 Living the Pledge Workshop
2015 Spring First Living the Richmond Pledge class
Signing-the-banner-31-1600w
---
If you do not live in the Greater Richmond, VA, area and are interested in the Pledge to End Racism, visit our National Pledge to End Racism Initiative website for information about how you can bring the Pledge to End Racism to your community.